Phased Return Videos 
We have produced the videos below to give you a feel of what school will look like when children return, as well as sharing some of the additional measures we have put in place around the school building.  These videos are aimed at Year 6 and Year 1 as these children will be the first to return to school but it would be good for you and your child to watch these, even if they are not due to return to school yet.
Coronavirus Updates & Communications
Home Learning Resources
After Easter, we will be providing children and families with Home Learning projects which are broken into age ranges EYFS (F1 & 2), KS1 (Year 1 & 2), LKS2 (Year 3 & 4), UKS2 (Year 5 & 6). The learning projects have been designed so that all children throughout school will broadly follow the same theme. The benefit of this is that for those of you with children in different year groups, the children will all be focussing on a similar theme. It is hoped that this will help to make it more manageable for you to support family home learning.
The Learning Project documents are an overview of a week's worth of learning. It is intended to be supportive guide and completed at your own pace. The learning project outlines the overview of learning in English and maths and your class teacher will continue to send specific details and resources to support the learning via Marvellous Me. We have also tried to add an element of choice for children with wider curriculum learning as the activities are presented as a 'Wider Curriculum Menu'. This means that your child is able to choose which activities they want to do, in the order that they want or could spend more time on one particular activity or task.
The learning projects will be uploaded weekly onto the page below. We will always aim for you to access and download the next week's Home Learning Project in advance. Please click on the links below to access your child's weekly home learning project.
Home Learning Projects for Summer 1 (After Easter)
Project Theme              EYFS          KS1              Y3                    Y4                  Y5            Y6
Family                         Week 1        Week 1       Week 1     Week 1        Week 1       Week 1
Area you live               Week 2         Week 2      Week 2      Week 2        Week 2       Week 2
Maths & English
Week 1                         Year 1        Year 2         Year 3       Year 4          Year 5          Year 6 
Week 2                         Year 1        Year 2        Year 3        Year 4         Year 5           Year 6
Bluecoat Primary Academy Family Engage Time
At Bluecoat Primary Academy, we pride ourselves on our Christian ethos which impacts all aspects of our school life. We realise that while so many of our children are staying safe at home during the Covid-19 outbreak, they are not getting the chance to meet together in collective worship or in their classes for Engage Time. We also recognise that in times of uncertainty, it is often our faith in God that keeps us going and that this can bring reassurance when other aspects of life feel overwhelming. Because of this, we believe that it is vital for our Bluecoat family, adults and children alike, to take time to reflect on their faith and on the bigger picture. With this in mind, we are excited to introduce BPA Family Engage Time. Click below to find out more and to access the resources:
An Introduction To BPA Family Engage Times
BPA Family Engage Time Maundy Thursday
BPA Family Engage Time Good Friday
BPA Family Engage Time Easter Sunday
Easter Mindfulness Colouring Sheets
Acts of Worship
During this Lockdown Period we have added some Acts of Worship that our students and staff can use.  The links to these will appear over the coming weeks as they are finalised.
The outline of the weeks is as follows for this half-term.
Class Home-Learning booklets (SPRING 2):
ADDITIONAL HOME LEARNING RESOURCES
Below are links to some additional maths activities.
Y3 Maths Games And Activities Pack
Y4 Maths Games And Activities Pack
Y5 Maths Games And Activities Pack
Y6 Maths Games And Activities Pack
Corona Virus Social Stories
These resources will help children understand the specific information about the coronavirus, what to expect with current situation and why. Social stories and comic strip conversations are designed to help children with Autism develop greater social understanding and stay safe.
Coronavirus Social Story Simple
Coronavirus Social Story Extended
Please click here for information and website links for home learning
Websites to support home learning
We have collated a comprehensive list of useful websites for children to access at home which will support their learning. The websites below have been organised into Key Stage year groups and curriculum subjects in order to support children with their learning. We'll keep adding to these and if you have any suggestions – let us know!
As we are using more and more online resources please see the website below for ideas to stay safe online.
Please see attached a list of key websites that will support home-learning: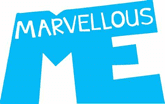 Marvellous Me
https://marvellousme.com/
Marvellous Me is a website and app that we use at Bluecoat Primary Academy in order to communicate and engage with parents about their children's learning and success.
We will be using the Marvellous Me app as a tool during school closure to communicate with parents and children about daily home learning tasks. For instance, teachers will use the app to set daily maths, English and wider curriculum learning tasks for their year group. This app will be the teacher's main communication channel between parents, children and teachers while the school remains closed.  Please can you make sure you have the app downloaded onto your device so you can stay updated. If you are not connected, we have sent a letter home with your child's unique code. If you are having difficulty with this or do not have your unique code, please contact the school office who will be able to assist you with this.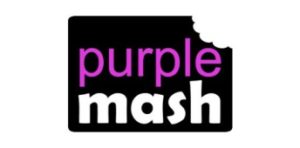 Purple Mash
http://https://www.purplemash.com/sch/bluecoatacademy

Purple Mash is a website full of learning, creative tools, activities and games for all ages from Nursery through to Year 6. This online learning platform will be one of the main resources that we use to set work during the school closure. KS2 children are used to using this platform weekly in computing lessons but can also be used to support all subjects across the curriculum. Every child in our school has had an account created and been provided with a Purple Mash login. This login can be found either in your child's home learning pack or reading diary.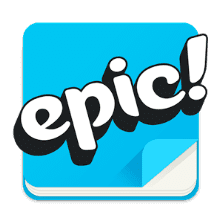 Epic Reader
https://www.getepic.com/
Full of free ebooks for all levels on a range of topics, this is a digital library for children 12 and under. Instantly access 35,000 of the best books, learning videos, quizzes and more. Children can use a class login to go on and read books that have been assigned to them by their class teachers or they can search for their own books.
Live Streaming Websites:
We have collated a document (below) of live streams and weblink resources to help you keep your little ones busy while we are all at home. There are a range of websites you can use from educators that are offering live lessons, virtual museum tours to getting active and reading stories.