The Department for Education's Latest Health Advice 11th March 2020
Public Health England Update
The Department for Education (DfE) have launched a new coronavirus (COVID-19) advice service for the education sector, including parents and carers.
Please see the details below:
DEPARTMENT FOR EDUCATION CORONAVIRUS HELPLINE
0800 0468687
8AM TO 6PM MONDAY TO FRIDAY
DfE.coronavirushelpline@education.gov.uk
Public Health England (PHE) says coronavirus presents as: "Flu-like symptoms including a fever, a cough, or difficulty breathing. If you have returned from [an affected area] and develop symptoms, however mild, you should stay indoors and call NHS 111. The current evidence is that most cases appear to be mild."
We will also continue to monitor daily advice being provided by PHE. We will keep you updated with any developments which impact on our academies.
A link to the information on the DfE website is below:
https://www.gov.uk/government/publications/guidance-to-educational-settings-about-covid-19/guidance-to-educational-settings-about-covid-19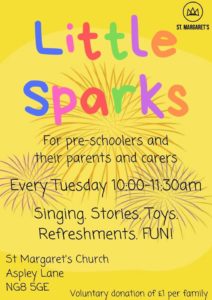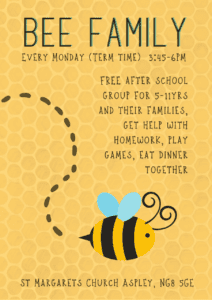 Summer Playground ProjectsPlanned works for the Summer Holiday
When the school closes for the summer break, the site will be a very busy place with a number of large scales projects being undertaken around the building and site. There will be some work to correct defaults in the building and to improve some of the areas inside but, far more excitingly, we are really pleased that we can finally create some amazing outdoor learning and play spaces for the children to return to in September. There are two projects that will be undertaken:
The grass at the side of the Key Stage 1 and 2 playground will be given a soft surface with climbing equipment and a trim trail on for the children to develop their balance and agility skills. There will also be a range of colourful playground markings added to enable the children to play a range of games, along with a shaded seating area for those children who want a break from running around. These spaces will be used to enhance our PE and outdoor learning in lessons as well as being lots of fun during playtimes.
The Early Years playground will also be given a 'facelift' which will include a nature area, sand hut, pebble beach water play and lots more.
The designs for these projects  can be found below. We hope to keep you up-to-date with the progress of these projects via Twitter and Facebook during the summer holiday.
Summer Playground Projects – Click to see plans.
The pictures attached are from our wet Wednesday this week:
Wet Wednesday! The children in Ducklings class made the most of the sunny weather last week enjoying water activities for the whole afternoon, getting in the paddling pool, sliding into a tuff spot of water and even getting the teachers wet!
Yesterday (09.05.18) the Year 1s had great fun testing how protective a range of materials are, ready to build our space buggies.
We decided to do this by wrapping eggs in different materials and throwing them from the upstairs window……. We only made a small mess!
04.05.18 All children have taken part in a dance session this morning delivered by the instructors from the Dance Divaz dance school which is based in Arnold and Ilkeston.  They all had a great time and enjoyed busting out some moves!
17.04.18 – Year 2 had a fantastic day on Tuesday. As part of our topic, 'Where the Wild Things Are', the children came in pyjamas and created all sorts of mischief around school just like the character Max does in the book. They acted out some of the mischief he got up to – hammering things into walls, chasing the dog around the room and shouting 'I'll let eat you up!' They also got up to mischief around school too, sticking pictures around the corridors and stomping on the stairs!
17.4.18 – Yesterday Year 1 made a very strange discovery in the playground, we believe it could be the crash site of an spaceship! We have email a news reporter and asked him to come in today and help us write a newspaper to let people know! Watch this space to find out more……
17.04.18: Year 1 – We have had a very exciting morning with the news reporter! While looking at all of the evidence we have found out that this alien is NOT dangerous for humans as it only eats other aliens. Sadly, Matt the news reporter had a phone call about another alien report in Japan so had to race off….. but he has asked us to write the newspaper for him!
Over the last couple of weeks year 1 have been looking at their senses in science. 'Jogger' the guide dog and his owner came to visit to explain what it might be like to loose your sight and how a guide dog can help.
Year 1 have had an eggciting day, and eggcellent week decorating eggs and having an egg roll! We are also very grateful to the parents who came to our craft afternoon. We hope you have an eggstremely Happy Easter and we will be eggstatic to see you eggain after the holidays!
The Penguins class have had some exciting times over the past couple of weeks. Waterstones visit, food tasting using our senses; Florence Nightingale hospital visit and the symbols of Easter.
19.03.18 – This week the Ducklings in our Nursery are going to be doing Sports Relief throughout the week. Today the children's fitness challenge was to learn how to hoola hoop.
To end their Great Fire of London Topic Year 1 enjoyed sharing their learning parents at the Year 1showcase assembly on Friday 16th of February.The morning involved an assembly in which the children presented and talked about their work and also sang some songs for parents.
Year 1 Fire of London Showcase
This was an opportunity for Parents to see some of the wonderful work both classes have been doing. The event was well attended by parents.
"I think it is really good that the children are being taught interactively also the topic of the great fire of London which was important in British history and shaped our capital. I like how fire safety was also incorporated onto their project. Very well executed thoroughly enjoyed it.  – Quote from Parent.
This week the Ducklings have had a real interest in being Ninjas. We dressed up as ninjas, put paint on our faces and made buildings out of chairs to climb along. The children have really enjoyed becoming their favourite ninja characters!
Last week our Ducklings enjoyed their snack in the first of the spring sun.
Year 1 have been learning about Florence Nightingale. On Monday their classroom was transformed into a hospital like Florence would have worked in. The children showed their caring nature by cleaning up and looking after each other.
The children have had great fun visiting Waterstones as part of World Book Day. They had a chance to look at all the wonderful books available in the Children's department and spend their vouchers. A quote which seemed to sum up the visit was   "I'm smiling so much my lips are going cold!"
We had a fantastic morning in Year 1 last week, we got to look inside and around the fire engine! It was so much fun, especially when the lights and sirens went off! We also got to have an important talk about fire safety and we have reminded our parents to test the fire alarms.
NSPCC Number Day
The children have had lots of fun playing with numbers today – counting, times tables, calculations and problem solving. With our copper collecting we managed to raise over £240.