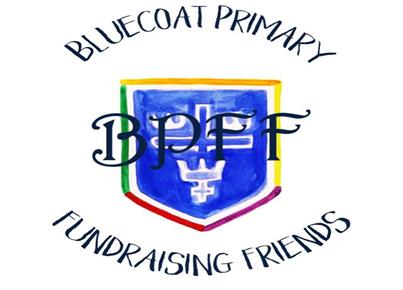 Mission Statement
We at the Bluecoat Primary Fundraising Friends, The BPFF, are a group of volunteer parents, carers, guardians and others with an attachment to Bluecoat Primary Academy, coming together to enhance our children's educational experience.
Our mission is to engage with parents and children to organise fundraising and free events whilst having lots of fun.
We work in tandem with the School Management and are self-governed by our Management Committee.
Contact Methods
Facebook                    @BPFF
Whatsapp                  ask a committee member to be added
Email                           thebpff@
Via school office      speak to reception
There are many other ways parents can get involved in school life, these include:
Adult Learning Courses
Volunteering in school (for example helping on trips, reading with children etc.)
Workshops for Parents such as Phonics, Internet Safety, Transition etc.
Weekly Stay and Read Sessions
Community Events – We often organise events such as:
Breakfast with God
Christingle Church Service
Plays and Performances
Annual Carol Service
Bilborough Arts Festival Exhibition
Sports Days
Founders Day Service
Easter Service
Bring & Share Breakfast
Parent and Child Craft Sessions