Through believing in ourselves, in others and in God, we STRIVE for life in all its fullness.
Our Vision and Values
Bluecoat Primary Academy's vision 'Believe in yourself, in others and in God" is rooted in the teaching of Jesus in Luke 10:27. We believe that Jesus' teaching in this passage reflects our commitment as an academy to see each and every member of our school community grow as individuals, in their love for others and in their personal faith, whatever this may be.
At Bluecoat Primary Academy we share a life-long love of learning and celebrate success in all its forms. Our stimulating and challenging curriculum means that each school day is fun and purposeful. In our nurturing and welcoming environment everyone is valued and everybody has a voice. We pride ourselves on our Christian ethos whilst embracing other faiths, ultimately believing in ourselves, in others and in God.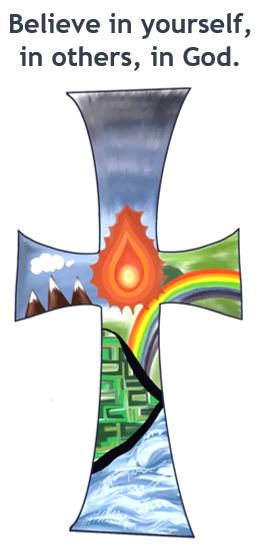 Our Aims
We strive for the highest standards in all areas of teaching and learning.

We celebrate each other's achievements in and out of school.

Our staff team is passionate about the success of each and every individual.

We build and utilise strong, supportive links between home, school and the local community.

We love the fact that our school community is made up of families from different social, cultural and religious backgrounds: at Bluecoat we value everyone, whoever you are and wherever you come from.

We prepare all children to make exceptional contributions to the global society.

We enrich lives spiritually, culturally, emotionally and morally.

We value positive behaviour, attitudes and manners
Child Friendly School Aims
These aims are communicated to the children through the use of the acronym STRIVE.  Based on John 10:10, we talk to the children about "Striving for life in all its fullness"
For more detail about how we explore these child friendly with our children, please click on our STRIVE hand below.