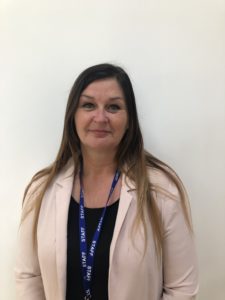 Hi, my name is Sharron Albery and I am the Family Support Worker based at the Bluecoat Primary Academy.  I joined the Primary in June 2019, after working 17 years in a secondary school in Nottingham City.
I have been fortunate within those 17 years to have gained experience in a variety of fields such as a, Teaching Assistant, Teacher of GCSE Child Development, Education Welfare Officer, Family Support Worker and my most demanding role of all Attendance and Safeguarding Manager.  Unfortunately due to restructuring and education budget cuts in Nottingham my role was made redundant.
Luckily this has now led me to my new exciting role at the Primary, especially as I know the Broxtowe, Aspley and surrounding areas very well as I grew up in Broxtowe and attended the Player Comprehensive Secondary school many years ago.
I look forward to working with you all!!
NB: If you do not feel confident enough to come and speak with me face to face you can email me on: salbery@bluecoat.uk.com and we'll take it from there.
The Family Support Worker Role
The Family Support Worker role at Bluecoat Primary Academy is to provide support, advice and information to the families within our school community.  The Family Support Worker can help you with any worries that you may have in relation to your child's education, behaviour and wellbeing they are also here as someone to talk to if you need it.
Advice and support is confidential although concerns relating to the safeguarding of children will always be dealt with in accordance with the school's Safeguarding and Child Protection Policy.
​Support for families includes:
providing information and signposting to other services in the local area

liaising with a range of external services such as health, housing and Social Care

assistance in completing paperwork and forms e.g. housing, school places and benefits

advice and support in promoting positive behaviour management at home

guidance with career and personal development and access to training and parent workshops in school

setting up adult learning course delivered by Nottingham College

regular coffee morning to pop in and have an informal chat and meet other parents
How to get in touch:
The Family Support is usually around on the playground in the mornings so feel free to come and have a chat, or alternatively you can leave a message with reception and they will get in touch to agree a suitable time to meet with you.