Our Curriculum
Preface: Defining 'the curriculum'
The curriculum is the single best opportunity that a school has to improve the life chances of its students. According to Christine Counsell and Michael Fordham, "the curriculum is the progression model". By designing a challenging curriculum, with what Michael Young calls 'powerful knowledge' at its core, students can be challenged to learn the best of what has been thought and said. The goal is for students to progress through their curriculum, knowing, remembering and applying deep, powerful knowledge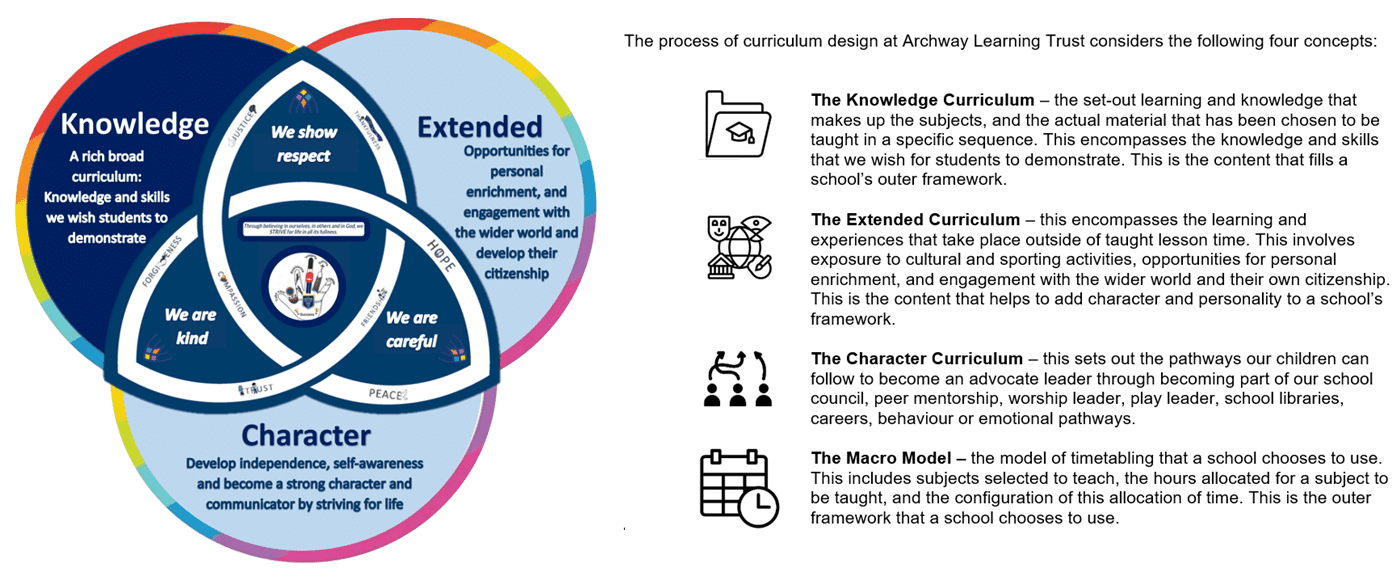 Bluecoat Primary Academy Curriculum Vision and Aims
Our desire to see every child at Bluecoat Primary Academy STRIVE for life in its fullness (John 10:10) has led us to develop a curriculum which aims to provide pupils with a coherent, knowledge rich and cumulative education that will develop their cultural literacy and ensure every child fulfils their potential. Our curriculum vision embraces the spiritual, physical, intellectual, emotional, moral and social development of children. It is engaging, exciting and innovative, encompassing and celebrating all curriculum areas, helping to ensure that our children develop the knowledge and skills they need to excel, and become creative and curious citizens.
To ensure we do everything in our power to enable this to happen, the design of our curriculum places our vision at its centre and is:

Our curriculum is shaped and influenced by the specific context of our school. As a multi-faith school based in the centre of Nottingham and home to a focus provision unit, we welcome a variety of children from many different walks of life. The design of our curriculum takes the different starting points of our children into account and educates all individuals, regardless of their ability, to fulfil their potential academically, socially, morally, spiritually and physically.

At Bluecoat Primary, we understand that knowledge is generative and connected in webs rather than isolated and therefore, curricula have been developed within year groups and subjects that complement and build on one another with clear progression and links to promote the success of children not only in their year groups, but in subsequent year groups. This gives a broad knowledge base within each year group which informs the next stage of learning. Each year group's curriculum content is structured to build progressively over time in what we refer to as a 'curriculum narrative' and our curriculum is designed within year groups to take learning at a steadier pace in order to bring about deeper learning, ensuring that no child is left behind, as well as providing deepening tasks and richer experiences for children who are exceeding.

Because of the value we place on our vision of equipping our children to believe in themselves (Luke 10:27) we aim to raise pupils' aspirations and offer them opportunities to experience new things.  We are aware that our children start with us with varied life experiences and we therefore believe that it is our responsibility to open up as much of the world to them as possible. As a consequence of this, each topic within our curriculum includes enrichment opportunities – this may be a visit out of school, an experience within school or an opportunity to showcase their learning for others.  These activities are not only planned to allow children to apply their learning or to engage in a shared experience to build learning on in the future but to develop pupil's character and give them the best opportunities to find their own interests and skills and start to think about what they might aspire to in the future.
We also ensure at Bluecoat Primary Academy that our children are exposed to a range of role models within our curriculum areas, that represent the protected characteristics. For instance, we have created Road Maps for our art, history and science curriculum that show the people of study for each year group. These people have been deliberately selected so that our children feel represented  within the people that they study and so that our children learn to champion inclusiveness and diversity in their every day lives. This also acts as a 'mirror' through our children seeing themselves within the people they study and a 'window', through being exposed to people with different characteristic to themselves.


It is also underpinned by four main principals: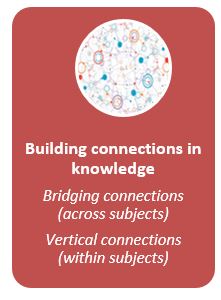 To support our children in building strong knowledge within and across subjects, we distinguish between two types of connections being made in the planning process; Vertical links (links within a particular subject from year to year) and Bridging links (those links between different subjects). We often teach through overarching themes to draw connections between related subjects and concepts. These have been designed to build upon one another year on year so that children explore concepts deeper, applying their knowledge in different contexts.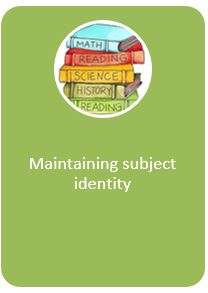 Some subjects are less related than others, and therefore making contrived links would water down the effectiveness of the learning. When this is the case, the integrity of the individual subject is maintained and is taught outside of the overarching theme.  Individual subject content is progressively mapped out (click this link to our progression documents) to ensure new knowledge is built on prior learning as well as ensuring progression in each subject across the curriculum. This approach enables children to add new information and recognise its place within a discipline.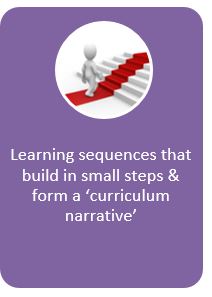 Each year group's curriculum content is structured to build progressively over time; we aim to teach content that is fundamental to future learning at the beginning of the year and build on this knowledge as the year progresses. We refer to this as a 'curriculum narrative'. The aim of this approach is for learning that has taken place in the earlier stages of the year stays warm in the memory so that it forms part of the understanding, to be used and applied in the later stages.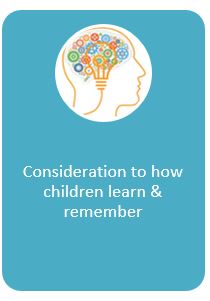 We plan and deliver longer units on a theme, rather than short blocks of teaching. We have based this on a 'mastery approach,' which means that children spend more time studying a subject or particular concept in depth, opposed to simply 'covering' the objectives they should know. Every new unit of learning incorporates elements from the previous unit. This means earlier stages of learning stay 'warm in memory'. Learning is also retained by revisiting content using deliberate spaced retrieval through low stakes questioning, daily dashes and subject based retrieval which is incorporated into every lesson.
For more information about our approach to curriculum design, please download our Curriculum Statement of Practice below.
Our Curriculum in action
Take a look at some examples of our curriculum in action!