At Bluecoat Primary Academy, we aim to cultivate a passion for history amongst our pupils, develop their understanding of historical enquiry processes and expand the knowledge that facilitates them. The teaching of history allows children to understand their place in time and the chronology of events that lead to it as well as enabling them to look to and prepare for the future. We aim to provide the children with an insight into the history of our local and national culture rooted in the children's own experiences of their local area as much as possible. Furthermore, our history teaching will introduce the children to the histories of parts of the wider world which they may be less familiar with in order to develop their curiosity and to draw upon the experiences of other peoples and cultures.
We seek to nurture enquiring, questioning attitudes and critical thinking in our children through the consistent development and progression of historical enquiry practices throughout their time at Bluecoat Primary Academy within the context of a rich and diverse selection of historical eras and themes. Our ambition here is to enable children to apply the principles of historical enquiry outside of a historical context into their daily lives in order to further prepare them for modern life and the future.
How do we teach History?
The teaching of History at BPA is broken down into several different components:
Factual Knowledge:  Subject knowledge is the context through which the historical learning objectives (enquiry, questioning, using sources) are delivered.
Procedural Knowledge: These are the objectives that are taught to the children. They are defined by year group and progress from one year to the next. Procedural knowledge focuses on historical enquiry processes such as analysing sources and deciding on what is reliable information.
Core Concepts : When children are asking and being asked questions these are related to the key concepts of continuity and change, cause and consequence, similarity and difference and significance which underpin all historical enquiry. These are regularly revisited throughout the history teaching at BPA in order to apply them in a range of historical contexts.
What do we teach in History?
To ensure that our children are receiving a broad and balanced curriculum in History, the content they cover develops as they progress through school, with children revisiting key concepts of history in greater depth in subsequent school years.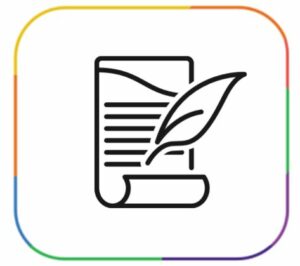 Click on the icon above to see the progression of content taught throughout each year group. Alternatively, for the EYFS Progression, please click here.
History in Action.
Take a look below at some of the things that we have been getting up to in History over the last half term.