Why do we teach Computing?
In a world that is dominated by technology and social media, we aim to give our pupils the life-skills that will enable them to embrace and use technology in a socially responsible and safe way. At Bluecoat Primary we want our children to leave as independent computer users with a secure knowledge of how to identify reliable information and sources. Our goal is that our children will become capable technology users in the 21st century classroom by delivering accessible, yet challenging lessons for every child in our school.
Through these lessons we want our children to become confident, creative and resilient users of technology who have a range of skills that they can apply to various subjects across our curriculum. We have a duty of care to our children to educate them on the importance of a healthy balance between screen time and rea life play and the ongoing affect that social media platforms can have on our mental health. Our overarching aim is that our children develop as computer literate individuals but also as responsible digital citizens within our wider and global community that can remain safe online, as well as in the real world.
How do we teach Computing?
We have designed our computing curriculum to build on a range of skills that will give our children the confidence and knowledge to be responsible and safe technology users throughout their primary journey. This will enable them to have the knowledge and skills that they need, in order to aide them, in the best possible start to their Secondary education.
In line with the other subjects taught at Bluecoat Primary, we teach computing through small steps which allow children to develop the depth of their knowledge and apply these skills to a range of situations. Where appropriate, meaningful links will be made to the class' key question to allow a wider, in depth knowledge of this subject as well as individual subjects.
Each year group will access age appropriate material for the following units; e-safety, programming, handling data, multimedia and technology in our lives.
What do we teach in Computing?
To ensure that our children are receiving a broad and balanced curriculum in Computing, the content they cover develops in a spiral nature, with children revisiting key themes in greater depth in subsequent school years and being introduced to new concepts when appropriate.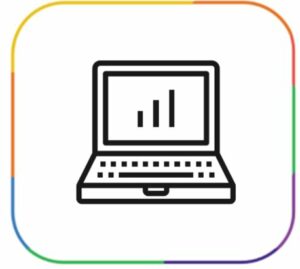 Click on the icon above to see the progression of content taught throughout each year group.
Computing in Action.
Take a look below at some of the things that we have been getting up to in Computing over the last half term.