Why do we teach Spanish?
Learning Spanish at a KS1 and KS2 is important in order to develop interest and enthusiasm for different cultures around the world. By learning a foreign language students can develop their understanding about where the language is spoken across the world, how cultures can vary and how daily lives can differ. This will help our students to become global citizens who have a deeper understanding of the world they live in.
Through learning a foreign language, students are able to gain further insight into how language is formed. By nurturing their curiosity, students are able to enjoy learning a foreign language through a range of sources such as music, poems and stories. Learning a language can provide intellectual stimulation to build the foundations for learning Spanish at KS3 and to increase fluency in communication and confidence with both written and spoken language.
How do we teach Spanish?
The curriculum will prepare students to be able to communicate with increasing confidence and coherence in both speech and writing through a range of stimuli such as music, poems and stories.
From the start of their exposure to a foreign language, we look to develop independent and determined linguists through an emphasis on linguistic manipulation, grammar and authentic materials.
What do we teach in Spanish?
Our children will have Spanish lessons weekly every other half term. These are delivered by colleagues from Bluecoat Aspley. The skills and language that children are taught will develop as they move through school.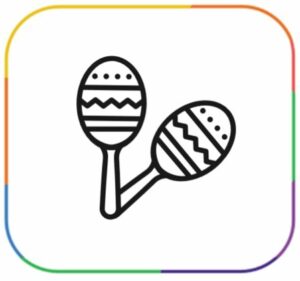 Click on the icon above to see the progression of content taught throughout each year group.